- - - - - - - - - - - - - - - - - - - - - - - - - - - - - - - - - - - - - - - - - - - - - - -




Glen Echo Park

Swing dance events happen almost every Saturday night in the Spanish Ballroom or the Bumper Car Pavilion. Meet new people and have fun dancing at Glen Echo Park.
More Dances and Balboa Events with Dabe and Janelle
Friday, June 21, 2013,
BALBOA DJ DANCE PARTY
Backroom Annex at Glen Echo Park,
7300 MacArthur Boulevard, Glen Echo, MD
Drop-in beginner Balboa lesson 8:30-9pm, DJ dance 9-11:30pm, $10
July 5-7 --
DC Bal Weekend 2013
Instruction
by David Rehm, Irina Amzashvili, Kate Hedin, and Bobby White.
Register for classes.
The weekend kicks off with a
Friday
night dance at Chevy Chase Ballroom (one of the dreamiest dance floors on the East Coast) with Los Angeles' MORA'S MODERN RHYTHMISTS.
Saturday
: Spanish Ballroom at Glen Echo Park with the Battle of the Big Bands:
NYC's GEORGE GEE SWING ORCHESTRA vs. LA's MORA'S MODERN RHYTHMISTS.
Monday, TBA, Balboa - Practice with Dabe & Janelle
Chevy Chase Ballroom, 5207 Wisconsin Ave., NW
Practice 7:30-9pm + dance 9-11pm, $10
All Balboa dancers are welcome.
You do not need to be a member of
DC's Back-Room Balboa Club
.
Need a Swing DJ for your wedding or special event?
We specialize in providing Swing music for weddings and special events. Our goal is to have the host and guests enjoy an evening of wonderful music from across the ages.
More information is available on our
DJ Service webpage.
Private Swing Dance Instruction
We provide private Swing dance lessons for those people interested in perfecting their technique.
We also offer lessons to get you ready for your wedding or other special occasion.
Tutoring in Math, Chemistry, Biology, and Physics
Janelle
tutors
middle school through college students in math, chemistry, biology, and physics.
Email Janelle
for details.
Email Dabe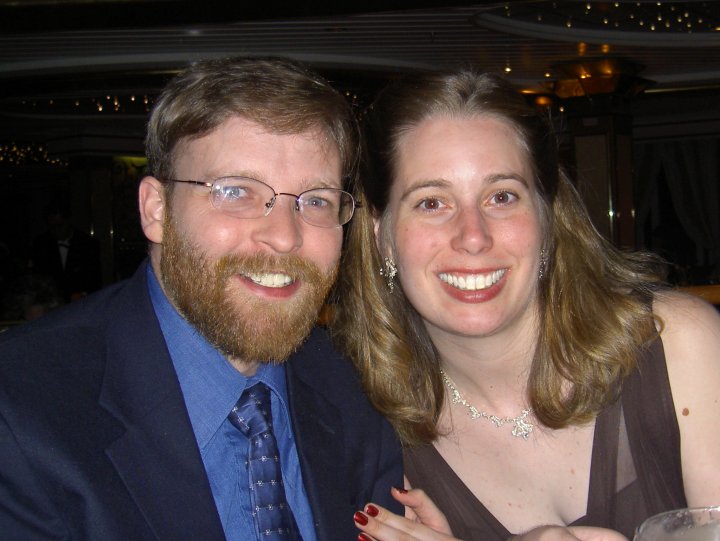 Email Janelle
How we met & the proposal
Wedding Photos
DJ Services
DJ Request Form
Washington D.C. Information
Dabe's Website
Tutoring